Kids Play Area Flooring have undergone a metamorphosis over the last few years, gone are the days when the only swing in the park would be a 10 foot slide with a queue of kids fighting to slide down its slope. In the sweltering summer heat this slide would shimmer but be akin to a furnace when touched, if it wasn't placed under a shade or shed. You now have jungle jumps, rope ladders and bridges, small merry go rounds and iron grip climbers basically there is a lot more variety on offer and hence the risk of injury or a mishap occurring go up in probability too.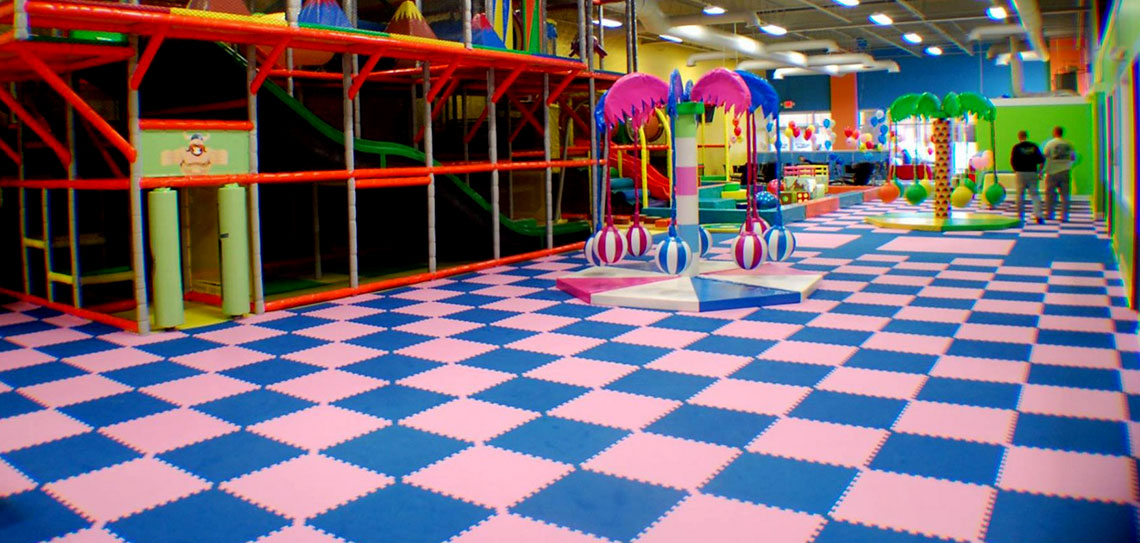 Well, first and foremost at Fab Floorings we have a design team that understands that a child's imagination is vivid and colorful; therefore the soft play area flooring should be equally colorful and animated, we offer a multitude of color combinations with energetic hues. This dedication to providing the most endearing color combinations has made Fab Floorings a leading Virgin PVC Playground Flooring manufacturer in India. Our tiles are easy to clean, slip resistant and have a near negligible maintenance cost. The flooring has a long durable shelf life and does not chip away thereby keeping the child safe from any falls that may occur, as they say 'You hope for the best and prepare for the worst', we sincerely hope that an incident never occurs with any child at a playground but our floorings is ready for the test and even a head fall can easily be cushioned and the impact shock is almost negligible.
We do however request our client to inform us beforehand whether the child safe flooring installation area is indoors or outdoors, this helps us to prepare a product that can provide you optimum safety and we always recommend that the flooring be installed around stairs and lofts.
If you want to see the impact of our flooring just ask our clients or the children who have grown up on them, they will vouch that they have been the naughtiest in their playgrounds as the flooring kept them safe from harm.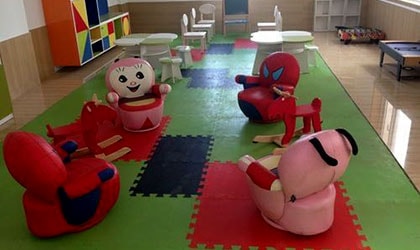 We're not the only ones
excited
happy
about Rubber Floorings
Our association with our valued clients does not with the supplying of product continues with our sales services